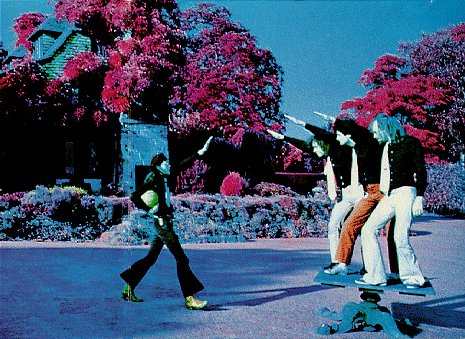 VdGG to Play reunion concert at the RFH on Fri 6 May 2005 !!!
Since they are no longer actively trading, we are now hosting, for info, a copy of the Screaming Plasma list of live VdGG and Peter Hammill recordings
VdGG at 50! . How to age well.
And next, for your delight and edification we present.... some Static Electricity
By popular request, I have included a brief Beginners Guide!
And here is a family tree, a list of concerts I attended, a critical list of live recordings, some rare lyrics, a discography and some Pictures.
Also

, and representing a ridiculous amount of effort, is an attempt to catalog TV and Radio sessions.
For complete lyrics, covers and album details, I suggest you download these compiled HTML files: VdGG and Hammill. Only works in Internet Explorer - just download and double click to run.
Like all good sites, this one is currently getting a facelift. But I hope you will find something you like. If not, there are lots of other excellent Van Dar Graaf Generator and Peter Hammill sites around.
Please contact Manuel Grande by email if you have any comments or suggestions.